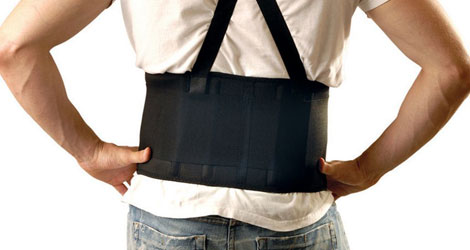 Anyone who performs the repeated lifting can frequently twist back injury. With the help of lower back braces in Aurora, you can prevent strain and add pressure on your spine as it helps to keep your back in the right position and offer compression to support torn back ligaments.
At Coxwell Physiotherapy Centre, we help to improve your mobility, independence and function. We offer custom back braces to our patients who want to treat the specific painful conditions or wish to prevent the back issues.
What Does Back Braces Do?
Your lower back supports your spine and upper body, and this part is prone to injury because you use the muscle, bones and ligaments in your lower back when you perform any activity. Braces are medical devices that help to increase the stability as well as support and limit the motion of your spine while healing postoperative and trauma issues.
Common Types of Back Braces
Rigid Back Braces designed of hard plastic material are custom molded and helps to limit spinal motion possible. Such braces support the back that has suffered from fracture or fusion surgery.
Elastic Back Braces limit lumbar motion are virtually designed to provide support after fusion surgery and for proactive support to avoid injury caused by repetitive activities or heavy lifting.
At your assessment with our professionals, you will be provided with the custom back braces in Aurora that will be comfortable to wear and optimal to fast recovery. Contact us at Coxwell Physiotherapy Centre to book your appointment with us today
Suffering From Back Pain? Call Us To Get A Free Consultation