Coxwell Physiotherapy Centre- Your Local Physio Facility in Aurora
Physiotherapy | Massage Therapy | Acupuncture | Orthotics | Braces - We Do Them All!
Is your back pain troubling you? Are you suffering from a knee or ankle pain? Whatsoever be the pain you are suffering from, our registered physiotherapists can treat it. At Coxwell Physiotherapy Centre, we are your locally owned and operated multidisciplinary health facility in Aurora that is dedicated to your body health. With a team of physiotherapists, massage therapists and acupuncturists, we provide a personalized treatment to alleviate the joint pain, muscle stretches and sports injuries.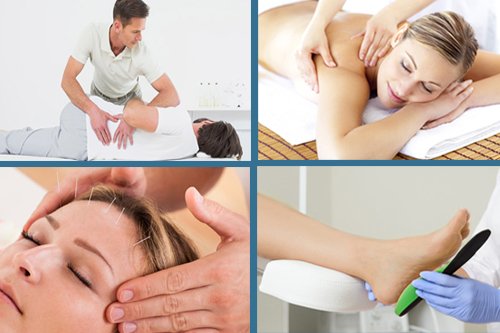 Skilled
Our practitioners pride themselves on being knowledgeable and skilled to deliver the right treatment to relieve the pain.
Passionate
We are passionate at what we do and feel immensely happy to ease your ongoing acute or chronic body ailments.
Trusted
Being your local physiotherapists, we are trusted by over hundreds of patients for providing the custom treatments.
Don't Compromise With Pain Anymore!
Schedule An Appointment With Our Physiotherapists in Aurora.
Committed To Your Overall Holistic Health
Explore Our Array Of Treatments
Interferential Current (IFC)
Transcutaneous Electrical Nerve Stimulation (TENS)
Neuromuscular Electrical Stimulation
Therapeutic Ultrasound (US)
Lumbar and Cervical Traction
Taping & Exercise Prescription
Individualized Home Exercise Programs
Patient Education on Injury Prevention/Posture
Manual Therapy & Joint Mobilization
Soft Tissue & Deep Friction Massage
Stretching & Strengthening
Core Activation and Stabilization
Experience Pain-Free & Healthy Living
At Coxwell Physiotherapy Centre, we work with you to get you back to doing the things you love! Our practitioners craft a customized health care plan after assessing your situation. We are committed to your overall health and wellness and achieve it by following an integrated approach. With a tailor-made treatment plan, we diagnose your condition and optimize your health. For past many years, we are proudly assisting patients struggling with pain, chronic illness, and injury-related disorders in Aurora. Our features are:
Affordable Charges
Transparent Methods
Customized Treatment
Trustworthy Practitioners
Suffering From Back Or Knee Pain?
Request A Free Consultation Today.