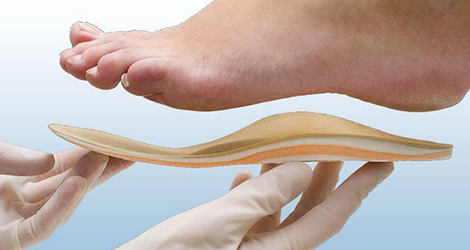 Are you suffering from acute or chronic body pain? If yes, custom orthotics can help you to feel at ease. At Coxwell Physiotherapy Centre, custom orthotics fitting and creation are one of the treatments we provide. We are equipped with a wide range of properly fitted custom orthotics that are designed to provide the right support your feet need. Our orthotic products are sure to relieve pain and correct the foot and bone irregularities which are generally caused by the poor foot biomechanics.
Our team of physiotherapists will assess your foot and knees to take a measure. After this, we'll provide you a pair of custom orthotics that fit your feet. Biomechanics are the motions which are helpful in everything, right from the walking to running and climbing a flight of stairs to playing tennis. If your feet aren't operating at their best, your knees, hips, and joints are at a greater risk for an injury or chronic pain.
What We Offer?
Being your local physiotherapy clinic in Aurora, we are equipped with the right tools that are needed to create custom fit orthotics. To treat musculoskeletal abnormalities and discomforts, properly fitted orthotics are one of the treatment equipment you should opt for.
Orthotics are health care designed products to provide support and correct body abnormalities. If you experience uncomfortable Plantar Fasciitis, orthotics are proven to be an effective and non-invasive treatment. After you started wearing your new orthotics regularly, we'll get back to you to ensure you're wearing them properly, but more importantly that you're seeing results.
Order Your Pair Of Custom Orthotics Today!