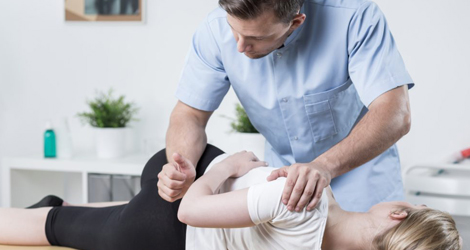 Physiotherapy is an allied health treatment that is greatly assisting the patients suffering from pain to maximize their body movement and function along with decreasing the pain. It is an effective way of improving the health and overall well being of a patient. It is actually an evidence-based practice, which is backed by the knowledge, skills, and treatment offered by the physiotherapists.
At Coxwell Physiotherapy Centre, we are your locally owned and operated physiotherapy clinic in Aurora offering hands-on treatment and assessment to treat the acute or chronic pain conditions. We are dedicated to get you moving with the right body assessment and exercise prescription. We are all centered around your well-being.
What To Expect From Physiotherapy?
At Coxwell Physiotherapy Centre, our team can treat a wide range of muscle and joint movement problems. No matter, it's your knee or elbow that is hurting, we are here to assess and treat it. Here is a comprehensive list of the body conditions we treat:
Ankle & foot pain
Elbow & forearm pain
Head & jaw pain
Hip & groin pain
Intervertebral disc pain
Knee & leg pain
Low back & pelvic pain
Mid & upper back pain
Neck & chest pain
Shoulder & arm pain
Wrist & hand pain
And many more
What Makes Us Different?
We have years of experience in treating patients suffering from body & muscle pains, both chronic and acute. We are proudly serving the community of Aurora and surrounding cities. Our physiotherapists can treat all non-surgical conditions affecting the muscles and joints located in the spine or anywhere like the shoulder or hip. We utilize and follow an evidence-based approach to make sure you get the right physiotherapy treatment.
Call Us To Schedule An Appointment With A Physiotherapist!