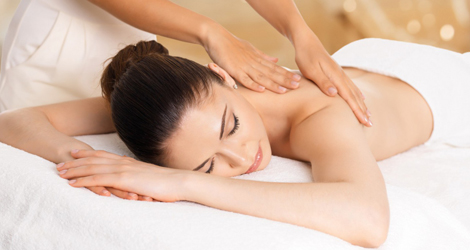 Are you suffering from body stiffness? If yes, massage therapy is the right treatment which can readily promote healing and rehabilitation. It focuses on the manipulation of soft body tissues to relieve the ongoing muscle pain, headache, migraine, and soft tissue injuries.
At Coxwell Physiotherapy Centre, we have a team of registered massage therapists who are all the way up to assist their patients in improving posture, flexibility and blood circulation. Our therapists work along with the physiotherapists to ensure that you receive the right care and treatment in a personalized rehabilitation program.
Effective Massage Therapy To Treat Muscle Stiffness
Coxwell Physiotherapy Centre is your local massage therapy clinic in Aurora that is working hard to make its patients achieve a sound health and body. We specialize in various massage techniques such as simple massage to advanced dry needling and sports massage. Some of our muscle techniques are quite similar and effective to traditional massages. Some techniques we use include:
Deep tissue massage
Cross friction massage
Myofascial release
Dynamic muscle releases
Static muscle releases
Dry needling
Rehabilitation exercises
Exercise programs
How We Treat Our Patients?
Our professional massage therapists in Aurora are always ready to provide you a comprehensive set of muscle treatments. We diagnose muscle imbalance, if any, and access the tissues of specific need. After this, a soft tissue massage is applied in a tailored and individualized manner. The treatments we offer are all evidence-based. We follow the following steps during right from the initial session:
What Will Happen During My Session?
During the initial session, our therapist will apply pressure on the affected body part using the hands, knuckles, elbows and forearms. At times, we'll ask you to breathe deeply while the pressure is being applied. It's recommended to stay hydrated and drink a lot of water after your massage so that the metabolic waste gets flushed out easily. Don't have a deep tissue massage, if:
You have an infectious skin disease, rash or wounds.
You've just had a minor or major surgery.
You've had chemotherapy or radiation treatment.
You have osteoporosis.
You are prone to blood clots or have heart disease.
You're pregnant.
Call Us Today To Schedule A Massage Therapy!