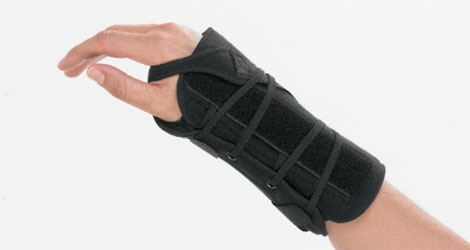 The wrist braces provide healing support to your injured and tired wrist. It helps to prevent certain conditions caused by repetitive activity. At Coxwell Physiotherapy Centre, our custom wrist braces in Aurora are designed to fit your wrist perfectly. No matter, you are suffering from soft-tissue injury, post-surgical tendon repair, arthritis or tunnel syndrome, our custom wrist support can provide fast healing.
Common Conditions Treated By Wrist Braces
Carpal Tunnel Syndrome
Twisted Wrist
Sprained Wrist
Chronically Weak Wrists
Ligament Instability
Repetitive Strain Injury
Preventative Support
The custom wrist braces are fabricated of durable and waterproof material that feel you comfortable. Apart from the natural healing of the affected area, it also helps to prevent the injuries this is why the sports-person often wear this.
How Wrist Supports Work?
When you wear a snug fit wrist braces, it keeps your wrist in a neutral position and helps to reduce the swelling providing stability to your injured wrist. Braces also help in relieving the pain and burning sensation. Light in weight and comfortable, the wrist supports help to minimize the interference with your daily activities.
At Coxwell Physiotherapy Centre the treatment of musculoskeletal conditions and provide a wide variety of custom wrist supports in Aurora. Our practitioners work closely with all our patients to assess their situation, evaluate the problem and provide comprehensive treatment to achieve fast & sustainable recovery.
Call Us Today To Get Custom Wrist Braces In Aurora!