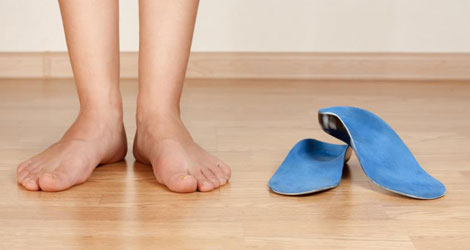 Custom orthotics are widely used to treat several foot injuries as well as prevent various foot problems. The orthotics in Aurora has become standard equipment among athletes in many sports such as skiing, rugby, running, squash, hockey, tennis, lacrosse, cycling and more.
At Coxwell Physiotherapy Centre, we specialize in custom made orthotics that provide you with faster recovery from a foot injury. Your feet are like a foundation of your body that handle your weight, so it requires support. Poor support can lead to problems not only to your feet but also in the rest of the body including ankle, lower leg, etc. Our high-quality orthotics can prevent painful foot problems.
What Is Custom Orthotics?
Custom orthotics are custom made devices that are designed after taking an accurate measurement of your foot so that it can snug fit. The custom insoles are fabricated to promote positive biomechanical changes in your foot. Besides, it also treats problems like plantar fasciitis, Achilles-tendon pain, runners knee, hip & lower back pain, shin splints, numb toes, bunions, neuromas and many more.
With The Help Of An Orthotic, You Can:
Restore your biomechanical alignment to boost the functions of the lower limb.
Heal postural problems that may end up to muscle tension and skeletal issues.
Improve foot's optimal arch configuration by providing shock absorption.
For people with obesity, our orthotics can help to handle the extra stress placed on the feet.
No matter, you have a specific foot issue or having a problem in your daily walking, custom orthotics in Aurora can handle these all issues effectively. To get your foot orthotic, consult with our experts at Coxwell Physiotherapy Centre.
Looking For Custom Foot Orthotic In Aurora? Contact Us Today!