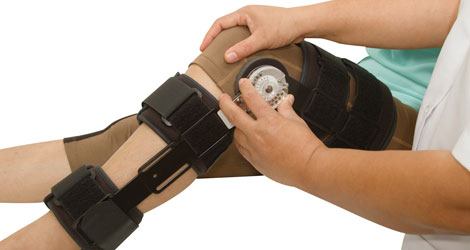 Knee braces are an excellent way to reduce pain, protect your knee and prevent injury. At Coxwell Physiotherapy Centre, our medical practitioners asses your needs and provide the perfect orthopedic product. If you are suffering from osteoarthritis pain in your knees, get benefit from custom knee braces in Aurora.
The knee supports are placed over the joint, allow the patient to overcome the movement of the joint and reduce the pain and stiffness. The braces gently apply the pressure to the affected area of your knee and help to relieve the compression.
What Is Custom Knee Braces?
Custom knee braces are fabricated after taking the proper measurement of your knee and allow you for a perfect fit and reduce the symptoms. At Coxwell Physiotherapy Centre, our specialists utilize the precise measuring device to get an accurate measurement to design state-of-the-art custom knee braces.
Conditions That Knee Braces Can Help With:
Osteoarthritis of the knee
Instabilities in the knee
Surgical Reconstruction of the ACL
Ligament Injuries (ACL, MCL, LCL, PCL)
Various other knee injuries
When wearing knee braces combined with other forms of treatment, it can become highly effective. In addition to this, the knee braces are often worn to maintain and improve the function of the knee. Whether you need knee braces for a fast recovery or to prevent injuries, make sure to wear only snug fit around your knee.
If you are unable to know how to proceed about the process of getting custom made knee braces in Aurora, then book your consultation with our professionals today.
Enhance Your Comfort & Mobility With Our Custom Knee Supports!