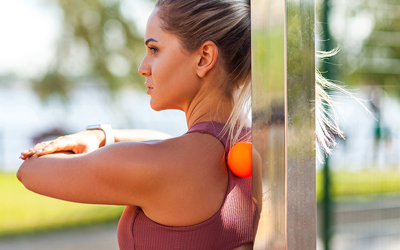 Why do you think your muscles feel tight? Does this imply that the muscles are short? Do they need to relax? So, what can be done about it?
Remember, muscle tightness is not a feeling, instead it is a condition. When someone says that muscles feel tight, then it means that they are referring to many complaints at a time. So, when you feel or hear someone complaining about muscle tightness, then you must consider certain questions about the patient and the pain.
Do they complain about the range of motion in the muscle?
Or maybe the range of motion is good, but movement at the end feels uncomfortable or maybe takes an excess of effort.
Or maybe the movement is absolutely fine, but the muscle never feels relaxed.
Or maybe the muscles feel relaxed, but there is a little discomfort in the muscles- a really unpleasant feeling but mild, so cannot be called pain.
And, this confusion leads to thinking that muscle tightening is a mere feeling- and so it is left untreated. As we believe that it will go with time, and unfortunately that does not happen. This is not similar to physical or mechanical aspects in the body.
The pain and the muscle tightness are due to pain or tissue damage. Remember the tension in the muscle does not mean a threat, instead, it means that the muscle does not receive adequate rest or blood flow. Further, it causes metabolic stress and chemical nociceptors too. And, the pain is only a warning for us to know about the muscle and pay attention to it rightfully.
Are you worried about your muscle tightness and looking for a nearby physiotherapist? Contact the trained and expert professionals at Coxwell Physio. The experts have top-class physiotherapists and treatments that help in treating the patients.