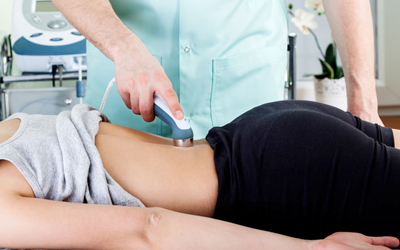 Laser therapy is a treatment that involves the use of a focused beam of light to perform various functions. This treatment is mostly used by surgeons to ameliorate precisions when treating patients. Due to this therapy, surgery has become more effective and less painful as compared to the old days. It is a proven way to assist lessen wrinkles, age spots, acne scars, and many other blemishes. If you are thinking about laser therapy, here are a few important things you should know.
It Reduces and Pain Inflammation: Without any side effects, laser therapy can reduce pain and inflammation. This is not enough, it also offers long-lasting pain relief. The sessions required may vary depending on the condition of the patient, but many of them get relief after only a couple of treatments.
It Can Be Used For Acute and Chronic Conditions: When using laser therapy, it is effective when it is administered as soon as following an injury. The faster the inflammation is reduced and the healing process can begin, the better. It will allow your body to rapidly start the healing process and help restore your body to normal functioning.
Treatments Are Customizable For Every Situation: It offers versatile treatment options. It is one of the greatest things that allows the therapist the flexibility to treat you in the manner that is best for your concern.
Treatments Are Faster: At the present time, everyone is busy in their personal and professional life. No one has enough time. One of the greatest things about laser therapy is that it makes speedy treatments very attractive. With this therapy, most of the treatments take five to ten minutes. It depends on the size, depth, and acuteness of the condition being treated.
Here at Coxwell Physiotherapy Centre, we have years of experience in treating chronic pain conditions that pop up to make life difficult. If you are thinking about laser treatment to improve your skin or reduce stress, you can make a call to us.