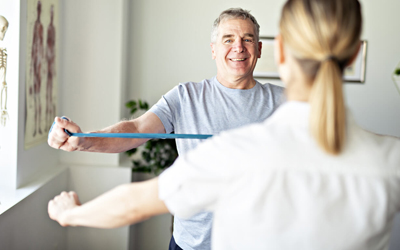 This crucial time of the Covid-19 Pandemic is taking a toll on millions of people all around the globe. Doctors, nurses and so many corona warriors are never off duty for so many months. Don't get surprised if we tell you that there is a major role of physiotherapists in the treatment of the covid-19 coronavirus. 
During this difficult time, physiotherapists are helping out by monitoring patients. They keep a check on the need of patients suffering from respiratory diseases. They take care of a person's oxygen levels, blood test results, lung scans, etc. Oxygen therapy is very essential for patients suffering from pulmonary dysfunction.  
Physiotherapy – A blessing
People who get hospitalized for months, even with mild disease spend time in isolation. This decreases their activity level and thus reduces muscle strength. Physiotherapists encourage these patients to perform light exercises. This maintains the functional capacity of their body.
Physiotherapy is also useful for patients with having injuries and movement problems during the pandemic. Therapists are taking sessions through video appointments. Book your appointment with us today. 
Many people suffering from the coronavirus are facing an issue of dry cough resulting in excess mucus. Physiotherapists help these patients in doing breathing exercises which helps them cough up mucus on their own. They advise them on the correct positioning and breathing techniques for their body.
Contact us 
Coxwell Physiotherapy is available 24*7 for people looking for a physiotherapist in their nearby location. Feel free to reach out to us. Our professionals will give you all the necessary care. Call us right away. Get the best treatment from the top-class level of therapists. Whether you have chronic pain or a recent injury to recover from, we are the perfect physiotherapist for you.