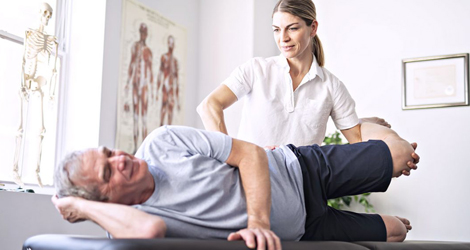 Health has become and should be the main priority of every individual. You have to take care of yourself, especially when you are stepping out of your house. As you are more prone to contamination, you ought to take specific measures.
Ensure that you must consider the following points made sure by Coxwell Physiotherapy Centre if you are visiting your physiotherapy clinic. 
Screening
You should know that the clients and the staff are well screened before your appointment every day to eliminate any possible risk. Some physiotherapy clinics also provide a form for the screening of COVID-19.
Maintain Physical Distance
As guided by the healthcare professionals to avoid the coronavirus's contamination, it is essential to maintain 6 feet of distance from other individuals. When you step out of your house, you should maintain physical distance and cover your face with a mask. Also, the staff in the office should be keeping the distance.
Use of PPE
The staff and patients should always have their masks on (N95 masks)- the main aim is to cover the face. In the clinic, you can act yourself if you forgot yours or do not have one at present.
Enhanced Cleaning/Disinfection
The clinic should be inclined to use the proper disinfectant sprays or cleaners to sanitize the place. Also, the physiotherapist must wash hands before and after treating a patient.
Staggered Appointment Times
Make sure that the appointments made at the clinic do not overlap with other patients. If you find that you are having trouble maintaining a time, talk to your therapist about it.
Are you looking for a Physiotherapist in Aurora? Call the trusted specialists of Coxwell Physiotherapy Centre.