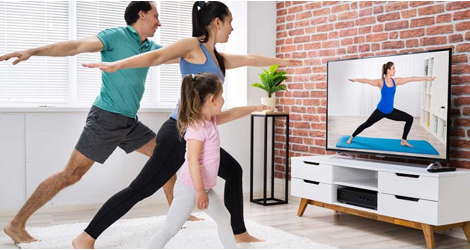 COVID-19 is a tough time for one and all. It is even more difficult for the ones who are under a specific treatment procedure. All the restrictions imposed and the threat to step outside the house had locked us in our homes. Stepping out has become a dream for most of us. However, medical professionals are still trying their best to be at service to all the people in need.
Not only the ones who are affected by the COVID, but also for the ones who are in seek of different treatment or care. Similarly, a new concept of Telerehabilitation has been brought into the market that helps all the people seeking physiotherapists can have their sessions at home.  
What is Telerehabilitation?
Rehabilitation of a patient after surgery or some other underlying reason has become a little challenging. But, the medical professionals with the help or the coordination of the patients have come up with the best possible way. They make the most lucrative use of technology.
Telerehabilitation is a term used when a physiotherapist handles a patient and his or her sessions via technology. It is done via using the internet on smartphones, laptops or computers, telephones, video consultations, social media, emails, or text messages- in fact almost all digital modes.
On the other hand, even the patient can get real-time feedback on their improvement and a quick personalized consultation at the comfort of their home. Various educational messages or important messages concerning the health of patients can be quickly shared with the patient.
If you are looking for a physiotherapist in your area, then you must reach out to Coxwell Physiotherapy today. The professionals here are well trained, expert, and experienced in treating patients with all the necessary care. What's the wait for? Hurry up and give a call to the medical professionals at Coxwell Physio today.