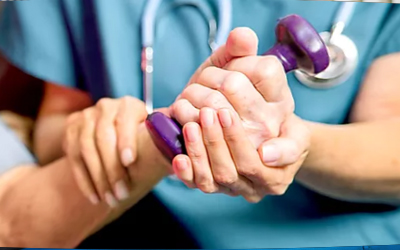 At the point when a child initially gets a determination of autism, it tends to be an incredibly overpowering and sad moment for parents. In most of the cases, the primary proposals are for speech, behavioral, and occupational therapy. Kids who battle with communication need to work on these significant aptitudes first, before taking part in different sorts of therapies. In any case, late research has expressed that numerous kids with autism additionally battle with gross motor skills, motor plannings, gait abnormalities, and low tone. These worries can fluctuate in seriousness and may influence the kid anyplace from a gentle hindrance to altogether affecting his/her personal satisfaction. Physiotherapy services from Coxwell Physiotherapy Centre can help in these territories!
Lower Tone: The amount of tension is muscles at rest is known as lower tone. And a person who has high tone is defined as tight muscles which might be difficult while moving and a person with low tone is defined as floppy, who always lean on some support and can't stay straight upright without any support. So, the children suffering from autism have tone which is lower than the average. Lower tone even results in balance issues, frequent falls, clumsiness, inability while keeping up with peers, tiring soon or even needing extra efforts for carrying out small tasks.
Gross Motor Skills: Gross motor skills include large movements using arms, feet, legs, and torso. And a child having autism is nearly six months behind their naturally developing peers in terms of their gross motor skills. Other things that a child with autism might delay in their gross motor skills are- tactile sensitivities and aversions, decreased attention and play skills.
So, it becomes necessary to look for a solution that is effective to overcome autism.
Benefits of Physiotherapy for Autism
Relying on physiotherapy can help the child in all the instances like in case of delayed gross motor skills, physiotherapy exercises can be easily done at home that directly enables the child to learn some movement patterns that will definitely help in improving the balance and enhances the coordination via functional play. In the case of gait issues, physiotherapy exercises can help a kid by teaching the child about how to stretch shortened muscles or make the weaker ones strong by working on gait biomechanics. As tones are inherent to the neurological system, but strength can be improved easily with the right set of physiotherapy exercises. Physiotherapy exercises work specifically over the multidisciplinary team and uplifts the self-esteem in a child and helps in better quality of a child's life.
 
Want to avail physiotherapy or have any queries, connect with Coxwell Physiotherapy Centre experts now.