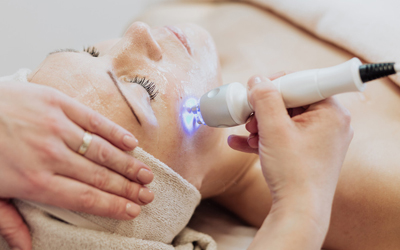 Laser therapy is an alternative treatment to deal with the pain that is caused by injuries. It also helps to reduce the pain and inflammation related to common health conditions. The therapy is relatively new and is increasingly common in medicine as it reduces the risk of injury and helps speed up your recovery.
How Does Laser Therapy work?
Laser therapy utilizes the light to penetrate via the skin into the tissue. Physiotherapists use this for an extensive range of conditions. Though it penetrates a few millimeters, it can have a deep effect on tissue healing.
The lasers have more extensive power ranges provide versatile treatment options. This can be set to operate from 0.5W up to 25W, which enables the professionals with the flexibility to treat slow and low or at maximum output.
As compared to the medications, the laser therapy gives relief from the pain eliminating the undesirable side effects. Even people have reported getting long-lasting pain relief after a couple of treatments.
The therapy is used to help combat persistent pain and inflammation with chronic conditions. People suffering from chronic pain can quickly reduce inflammation utilizing this therapy.
Laser therapy procedure takes your 5 to 10 minutes or depending on the size, depth or acuteness of the condition is being treated. The high power lasers can deliver a lot of energy in a short period so that the therapeutic dosages can be achieved faster.
Conditions That Can Be Treated With Laser Therapy
Soft tissue injuries
Muscle strains & tears
Degenerative joint conditions
Sore muscles and joints
Anti-inflammation application
Musculoskeletal disorders
If you are suffering from these health issues and want laser therapy for the treatment, contact us at Coxwell Physiotherapy Centre. Our team of certified laser therapists in Aurora is experienced to give the right laser therapy to provide effective results.